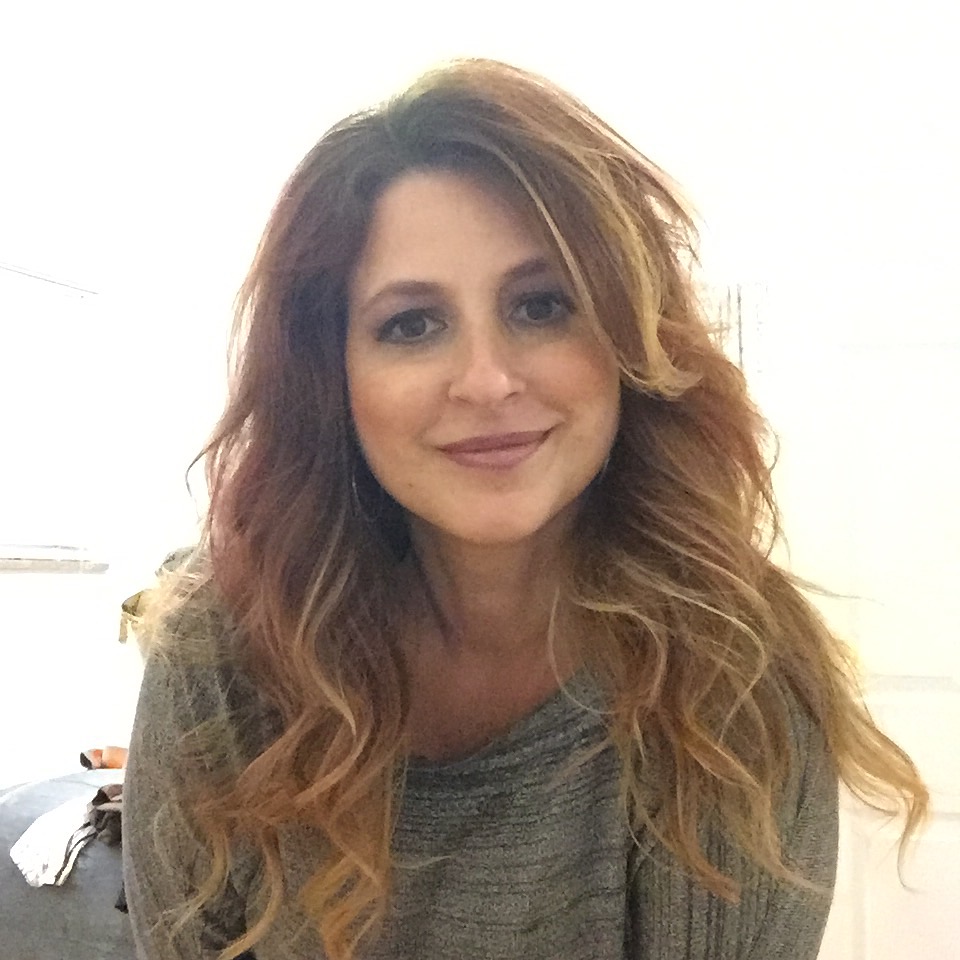 Jennifer is a Freelance Pro Beauty/FX Makeup Artist, Hair Stylist and Image Consultant. She travels internationally for film Projects, events and education. She has over 15 years of beauty/fx makeup, hair, skin fashion experience. She has been through extensive training and is professionally certified in Make-up Artistry for film, television, media and events. She has freelanced for many popular event such as 2014 Academy Awards and LA Fashion Week etc. Her work has been credited in countless films and has several IMDB credits.
After rigorous education in fashion merchandising and certification from School of Virginia Farrell, Jennifer knew that her passion was to help women look incredible. Recognizing every woman has her own beauty, she found it exciting to help illuminate these qualities. Throughout the years, Jennifer has worked at a variety of full-service salons, gaining a broad array of experiences from each and every one of them. She continually strives to enhance her skills by taking additional training courses, workshops and classes led by world renowned artists. She is committed to an enhancing her growth experience in hair styling, makeup artistry, waxing, brows, product merchandising and customer relations. Jennifer is a certified makeup artist with additional certifications in special effects and airbrushing.
Currently, she is working with film, television, video. She enjoys helping people achieve that "special look" for whatever the occasion calls for. For additional information about Jennifer, please feel free to contact her directly.
Education
Workshops
Rae Morris of Australia
Sam Fines of LA and New York
Trina Mary of LA CA
Melanie Mills of LA CA
Eugenia Weston of Beverly Hills, CA
Eve Pearl of New York
Suzanne patterson of DC
Varges of New York
Martin Parsons of Mississauga, Ontario, Canada
Certifications
DP Studios – Certification in Special Effects – 2010
Ryder Make-up Labs – Certification in Film and Television – 2009
Ryder Make-up Labs – Certification in Advanced Eye – 2009
Astute Artistry, Livonia, MI – Certified Makeup Artist – 2008
Global Information Technology, Lathrup Village, MI – Certified Microsoft Office Professional – 2008
Henry Ford Community College, Dearborn, MI – Business – 2000
Virginia Ferrell, Livonia, MI – Licensed in Cosmetology – 1992
Career Center, Livonia, MI – Certification in Fashion Merchandising – 1986
Credits:
Chevy Commercial – key MUA/Hair 2019
ID TV Interviews – Key MUA/Hair 2019
ChenMed Corp Live event – Key MUA/Hair 2019
MatterPort Corp Interviews – Key MUA/Hair 2019
MadHatter Film – Key MUA/Hair 2019
ABC Universial TV Interviews – Key MUA/Hair 2019
MMA Live Event – Key MUA/Hair 2019
LifeTime TV Married at First Site – Key MUA/Hair 2019
Food Channel Tv The Great Food Truck Race Tyler Furgeson KeyMUA/Hair 2019
The Cooking Channel Tv Italy– Key MUA/Hair 2019
ABC Disney Tv The History of 1969 – Key MUA/Hair 2019
Fox Sports Golf Tv – Key MUA/Hair 2019
Disney Productions – MUA/Hair 2019
TC productions commercial – Key MUA/Hair 2018

Commercial shoot Michelin Tires – Key MUA/Hair 2018

TV TLC MTHYH Key – MUA/Hair 2018

Golf Channel – Key MUA/Hair 2018

TV Show – Key MUA 2018

TC Productions – Key MUA/Hair 2018

Fashion show – MUA/Hair 2018

Tv Body and Son – Head MUA 2018

HP Indigo Corporate Video Key MUA 2018

Tv TLC Skin Tight season 3 – Key MUA 2018

Tv TLC Skin Tight season 2 – Key MUA 2018

Ken Arnold/ TC productions corporate video – Key MUA 2018

Film Short Her Spotlight – Key MUA 2018

Golf Channel – Key MUA 2018

Corporate Tv interviews Hines – Key MUA 2018

TV Pilot Prisoner – Key MUA 2017

Corporate Tv interviews MWC – MUA 2017

Airsonic Shred Zone – Key MUA/Hair 2017

Kelloggs commercial shoot – MUA 2017

Tyler Perry Studios – MUA 2017

Encore Studio Music Video/We are funky"Doc – D Head MUA 2017

Corporate Shoot – Key MUA/Hair 2017

Atlanta Falcons Halloween Party – Key FX MUA 2017

10Ten Studios video – MUA/Hair 2016

Commercial shoot print – MUA 2016

Gardner White – MUA 2016

New Money Film – MUA/Hair 2016

Oprah Winfrey Event-MUA 2014

Commercial Mercy Hospital – Key MUA/Hair 2014

Commercial Ameriprise – Key MUA 2014

LA Fashion Week – MUA 2014

The Academy Awards – MUA/Hair 2014

Las Vegas Film, D Potulari Film Head – Head dept MUA/Hair 2013

Ford Fusion Commercial – Key MUA/Hair 2013

Laura Geller Rep 2012 – 2013

Telugu Film VRC Group – Key MUA/Hair 2012

Audi Commercial Shoot – Key MUA/Hair 2012

Golden Shoes Disney Film – Key MUA/Hair 2012

Besides Still Waters Film –

MUA/Hair Assissant

– 2012

Commercial – Michael Morse –

Key MUA

– 2012

Great Lakes State –

Key MUA/Hair

– 2011

Exelent Design Swim Wear Catalog –

MUA

– 2011

The Citizen Film –

MUA

– 2011

General Motors Public Relations –

Key MUA

– 2010

Music Video – Philip Martell –

MUA

– 2010

Commercial – Howard Morris Strategic Multimedia – The Knot – Elvis 

Wedding Model Shoot Calais –

Key MUA/Hair

– 2010

Tear Sheet Exquisite in 944 Magazine –

MUA

– 2010

Book Cover – Kerbewy Inc. –

MUA

– 2010

Burn Hair Show C Productions –

MUA

– 2010

Music Video – Stephanie K –

MUA Assisstant

– 2009

TV Show – 313rd SugaRush Studios –

MUA

– 2009
Skills
Special Effects Certifications
Certified makeup artist including facials, lashes, brow shaping and waxing
Licensed Hair Stylist
Retail-High product sales volume
Promotional Model
Makeup Trainer
Ability to communicate customers' Makeup & Hair requirements
Nails & Pedicures
Work cooperatively with design teams to ensure smooth completion of project
Excellent time management skills
Business-computer skills
Please contact Jennifer for additional information, or for booking inquiries